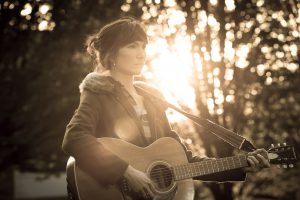 We are pleased to announce that Anna Tivel has won the Telluride Troubadour contest at the 43rd annual Telluride Bluegrass Festival! It is an incredible honor to be acknowledged among all of the other amazing musicians that made up this year's finalists.
Congratulations to Anna, and a huge thank you to all of you who have supported Anna and continue to inspire her.
You can stream her latest record, Heroes Waking Up, here.