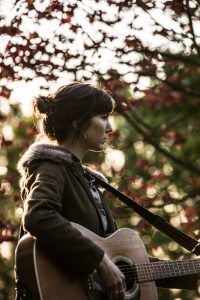 One listen to her world-weary yet somehow bouyant songs and it's clear – Anna Tivel has spent her share of quality hours behind the wheel of a Dodge Caravan, repeating lines over and over until the words fall in time with the windshield wipers, or until the gas light comes on.
Heroes Waking Up, Anna Tivel's third full-length album, was be released on May 20, 2016. It is the result of a year spent living and writing in a friend's garage and on the road. The eleven song recording winds through a dusky darkness of hopeful strangers, shadowed struggle, quiet love, and flying dreams. Produced by guitar magician Austin Nevins (Josh Ritter, Anais Mitchell, The Mountain Goats), Tivel's faded-photographic songwriting swells above a soundscape meticulously crafted by Nevins on guitar, lap steel, banjo, and pump organ. He is joined by Sam Howard (Ruth Moody) on bass, Ian Krist (Blind Pilot) on vibraphone, Robin Macmillan on percussion, and Jeffrey Martin and Moorea Masa singing harmonies. Throw in some violin and octave violin from Anna herself and the final effect is a sweeping, dream-like exploration of Tivel's raw imagery and powerful storytelling.
Give a listen to the record here, and then buy it.
Here's what some folks are saying about it: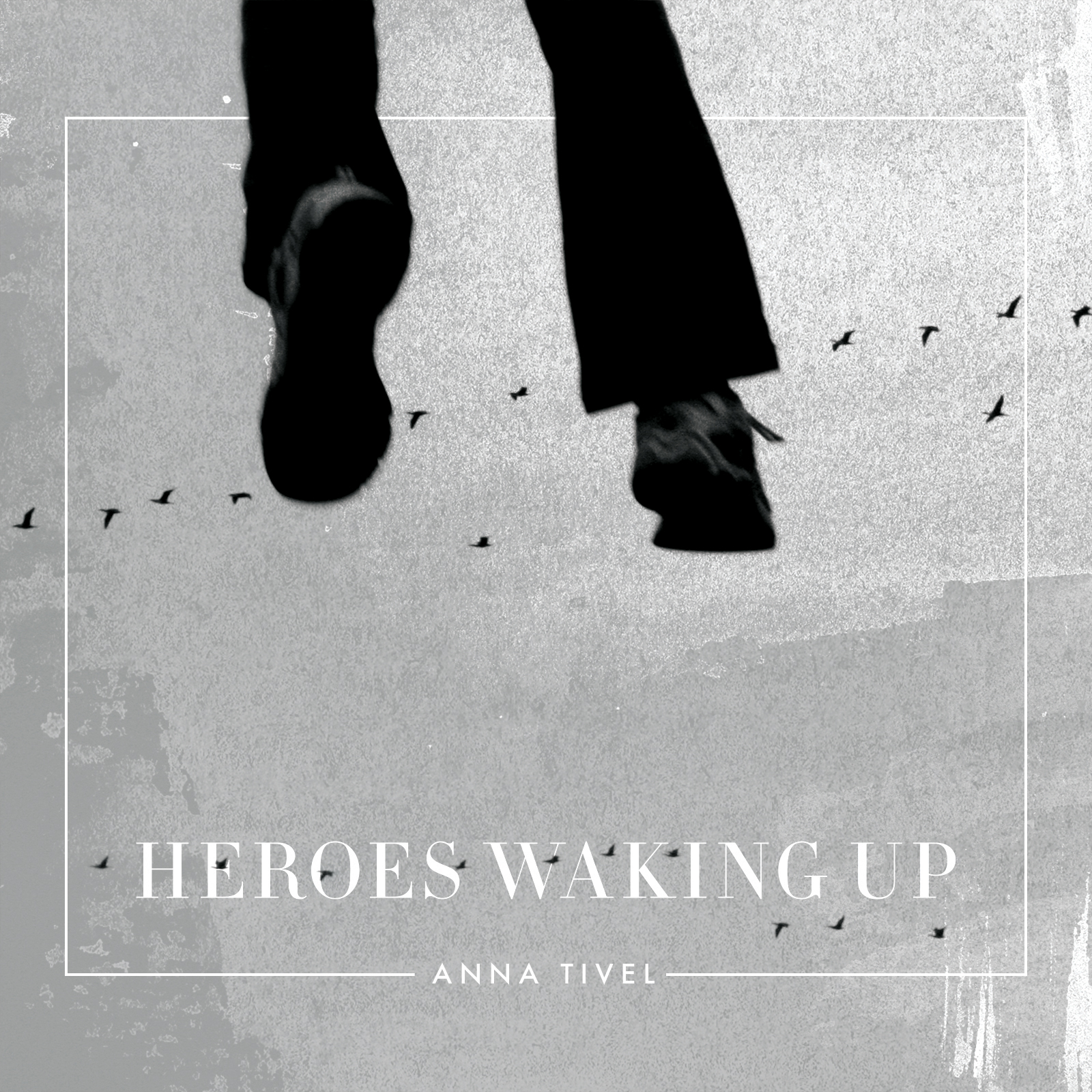 "There is not a single song on here that is easily forgettable, much less filler". – No Depression
"Anna Tivel writes songs that demand the full attention of the listener, and it isn't hard to give her that because her singing and writing seem to take power over you" – Glide Magazine
"Heroes Waking Up" is a kind of consecration of artistic identity – Music Won't Save You
"Each song on this album seems to simultaneously sing of sorrow and celebration. That even in the direst of circumstances, life is a still a beautiful thing. The most accurate connection that I could draw to this album is the writing of John Steinbeck." – Northwest Music Scene