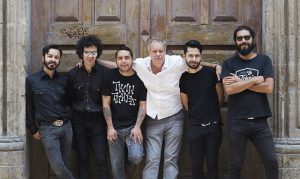 Along with his partner in crime, Chuck Prophet, Dan Stuart led Green on Red to the forefront of the Americana movement from the early 80's through mid 90's, before Dan disappeared from the music business in 1995. In 2010 he fled to Mexico and began writing under the pseudonym "Marlowe Billings". 2012 saw the release of a new record, The Disappearance of Marlowe Billings, to be followed by a false memoir of the same title.  Both were explorations of the events that had led to his unraveling, his early days leading the erratically magnificent Green on Red and his later years as a kept man and occasional screenwriter who wandered the streets of NYC and Barcelona looking for opium dens that no longer existed and regrets that always will. The world took notice and he was back in the game but somehow all the rules had changed. Now, shunning his Americana roots, Stuart wanted retribution, songs that still had a taste of danger and intrigue, what use to be called rock 'n' roll. Recording alone in a concrete bunker in Oaxaca, with only the help of a banda engineer keeping time with a 30 peso little black egg shaker, Marlowe's Revenge was born. He would later bring on Twin Tones (Mexico City) as his backing band, and the match couldn't be more perfect.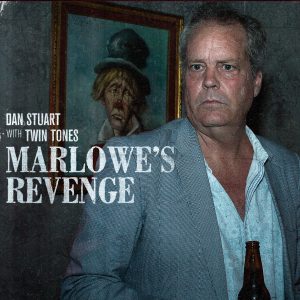 Today, Fluff and Gravy Records is proud to release Marlowe's Revenge, digitally, ahead of our 2/19 physical release (LP/CD). You can grab a download at iTunes, stream it at Spotify or Bandcamp, or can order directly from the Fluff and Gravy store (LP/CD/mp3/FLAC). The CD contains a beautiful 12 page booklet, and the LP includes a color insert.
Here's what the media is saying:
"this "wonderfully sleazy chunk of dirty, dangerous rock 'n' roll gets Stuart firmly back in the game" – Q Magazine
"8/10" – Uncut
Dan will be touring Europe from February – April, and has plans for US dates in April/May. Keep up to date here.