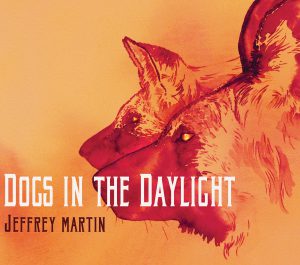 There is a holiday feel in the air today here at Fluff and Gravy Records. What are we celebrating, you ask? Why, the release of Jeffrey Martin's latest record, of course!
The album, titled Dogs in the Daylight, is an ambitious 15-track collection that is full of weight and intricacy. While the arrangements at first seem more dense than his previous self-released albums, complete with piano, bass, fiddle, drums, and even trumpet, the songs are still carried by Jeffrey's voice and the sincerity of this songwriting – the very qualities that separate him from his peers. Jeffrey will be touring Regionally and Nationally through 2014 in support of the record.
Order the record here, or pick it up from your favorite online service or local retailer.