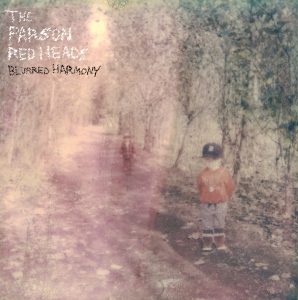 Blurred Harmony is the 4th studio full-length album from indie psych-folk stalwarts, The Parson Red Heads. It is the overdriven jangle of Teenage Fanclub and Big Star power-pop, the skewed psychedelics of the Paisley Underground, the bittersweet energy of New Zealand's "Dunedin Sound" movement, and the muted twang of Cosmic Americana, all crammed into 44 minutes. It was released on June 9 via Fluff and Gravy Records (US) and You Are The Cosmos (Europe).
As the band's frontman, Evan Way puts it, "This record is more a true part of us than any record we have made before – we put ourselves into it, made ourselves fully responsible for it. Even the themes of the songs are more personal than ever – it's an album dealing with everything that has come before. It's an album about nostalgia, about time, change, about the hilarious, wonderful, bittersweet, sometimes sad, always incredible experience of living. Sometimes it is about regret, or the possibility of regret. These are big topics, and to us, it is a big album, yet somehow still intimate and honest."
Paste Magazine gave the record a rating of 8.9/10, calling the band "scholars of the back-porch jangle-pop". The record is characterized by "smart, lucid songwriting… a fantastic soundtrack to the psychoses of your summery, sunny days."
Check it out on Spotify (below) and purchase it here on Limited edition clear vinyl with blue "smoke", black vinyl, cd, or digitally.