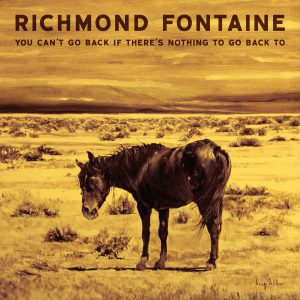 Along with our partners Decor Records in Europe, Fluff and Gravy Records is excited to announce that a new record from Richmond Fontaine, titled You Can't Go Back If There's Nothing To Go Back To, is available today.  This Richmond Fontaine's tenth full-length studio record, and it will be the seminal alt-country band's swan song.
As songwriter Willy Vlautin puts it, "We all wanted to make one more record after The High Country. Dave moving with his family to Denmark stopped us for a long while, but we were dead set on one more. I wrote You Can't Go Back… to give an end piece for all the characters who inhabited the world of RF over the years. Throughout the new record are hints of past RF albums and nods to past locations that the characters had found themselves in, and always they're drifting and searching, hoping for a decent place to land. In the end they try to go back home where they were when RF first began. It's where the characters started and now where they'll end."
"RF has had a great 20+ year run and these guys are my best pals so it's a tough decision but the right one. We'll tour this record for as long as we can and then we'll a have a knock down drag-out party, wake up with a hangover, and move on."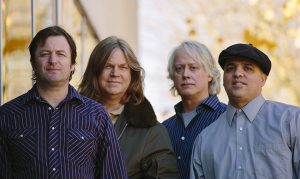 Here is what the media is saying:
"Every song is like a mini Coen Brothers movie… Dramatic and poetic, you'll sorely miss Richmond Fontaine when they're gone" –Q Magazine
"9/10" "as good as anything he's ever written" – UNCUT
"the band's final reading approaches perfection; an Americana capstone" – Pop Matters

The record is available in digital/cd/lp formats atiTunes, Amazon, Fluff and Gravy Records, or at your favorite record store.